ABOUT THE DESIGNER
Varun Bahl is one of the most renowned and celebrated fashion designers in India. With a passion for merging traditional Indian craftsmanship with modern design sensibilities, Varun has carved a niche for himself in the world of fashion. Graduating from the National Institute of Fashion Technology (NIFT), New Delhi, he launched his eponymous label in 2004 and has since become a prominent name in the Indian fashion industry. His work has received international acclaim and commercial success, with his Spring/Summer 2004 collection showcased at White in Italy. 
Varun has been known to create beautiful ensembles that range from traditional Indian attire to modern separates. His love for floral motifs has earned him the title of "couturier of flowers," and he explores these motifs in each of his collections with great detail.  
Varun's designs have been showcased at prestigious international fashion events such as Milan Fashion Week, where he became the first Indian designer to participate on the calendar. In past, he has collaborated with acclaimed Indian film producer and director Karan Johar to launch his menswear label called Karan Johar + Varun Bahl. And he has also partnered with luxury car brands Audi and Mercedes in the past. 
Today, Varun's retail network spans across various outlets, and his designs are sought-after in many parts of the world, including the Middle East, USA, Australia, and Europe. With his latest venture, Aurum by Varun Bahl, he curates bespoke wedding festivities that showcase his precision, creativity, and signature touch. Varun's work has been regularly spotted on celebrities and influencers, and continues to inspire and awe fashion enthusiasts across the globe.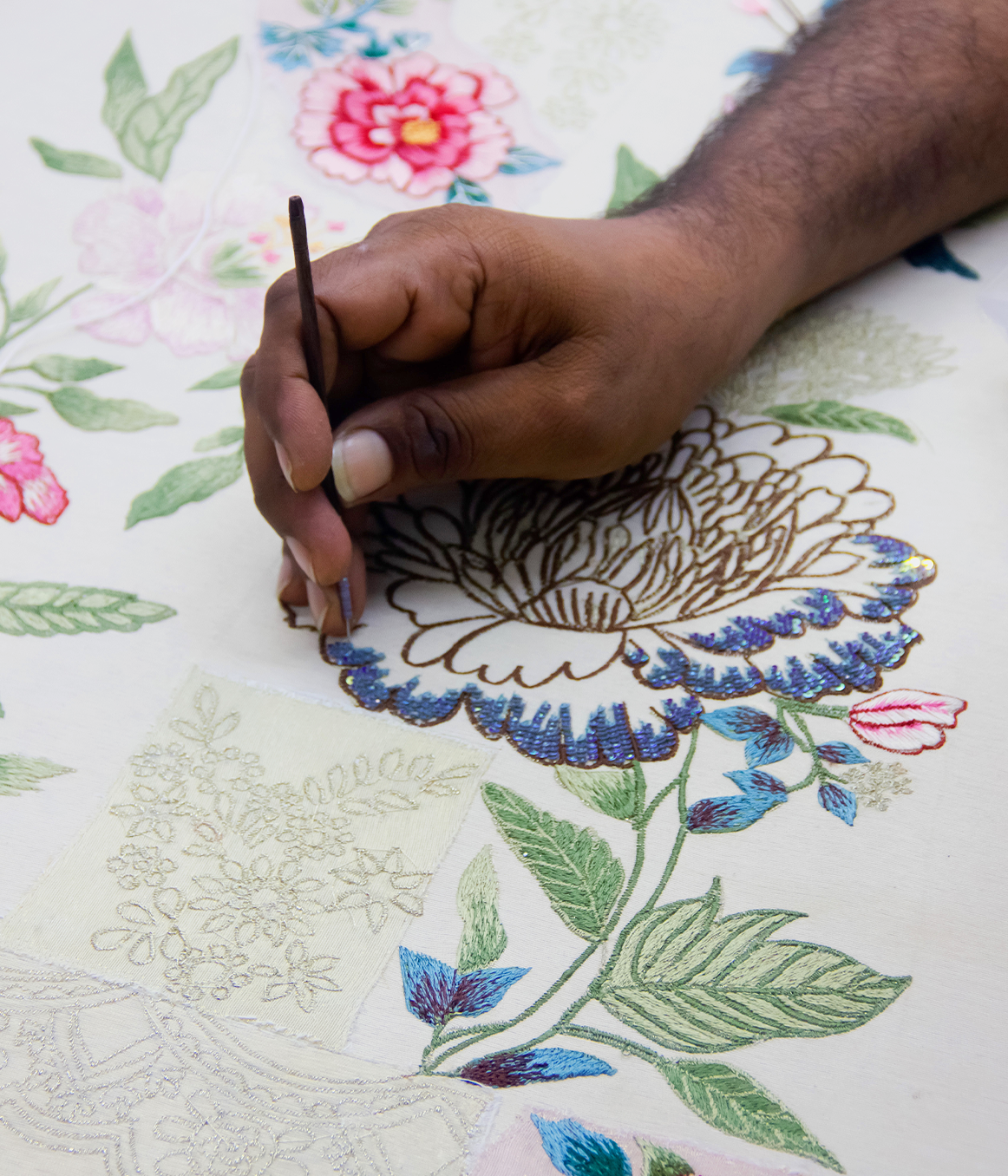 ETHOS
The designer derives inspiration from the Art Nouveau period and blends that with his innovative design aesthetics to create a series of vintage floral stories.
Through his designs, the couturier aims to enhance the feminine beauty of the modern woman who revisits the tradition for the combination of classic & contemporary styles with exemplary craftsmanship.
The designer has always played around the lines for romanticism and has included elements of Victoriana which can be seen in his designs as he incorporates in luxe fabrics, victorian textures and extravagant embroideries. Regency classicism has been one of the important aspects as from that the forms and motifs have been derived keeping in mind the ancient Greece & Rome.